Technical Specifications:
Front Tyre
100/90 -19 57V
tyre pressure
2.00 bar (front solo)
Rim
2.50 x 19 TT / Spoke
Rear Tyre
150/70 R17 69V
tyre pressure
2.50 bar (rear solo)
Rim
4.25 x 17 TT / Spoke
What is the recommended tyre size for your motorcycle?

Buy recommended motorcycle tyres for your TRIUMPH SCRAMBLER STREET [DC01]. Tyre test ✓ reviews ✓ daily promotions ✓ great discounts ✓ pair deals only online on myNETmoto.com
Find the recommended OE (Original Tyre Equipment) or replacement motorcycle tyres, and the optimal tyre pressure for your bike in our database !! On the road, it's essential to use the tyre pressures recommended by the manufacturer of your motorbike or the tyre producer.
You'll find it in the bike's handbook, or on the machine itself. The inflation pressure stated in these documents is the pressure when the tyres are cold.
1 bar = 14,5038 psi
The information provided in this page is for your information only. You fully discharge myNETmoto from any liability whatsoever in relation to, or as a consequence of, claims by yourselves and/or any third party for possible damages subsequent to the fitting of tyres not allowed.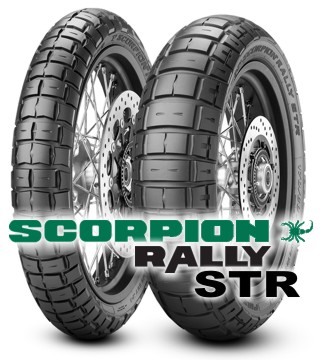 SCORPION RALLY STR - These new dual-sport tyres from Italian manufacturer Pirelli mix a rally-style tread pattern with claims of genuine on-road all-weather grip and feedback. Fitted as OE to Ducati's 2017 Scrambler Desert Sled, the new [...]
(incl. VAT exkl. Shipping)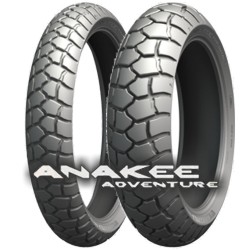 The MICHELIN Anakee Adventure tyre stands out notably for its exceptional grip on wet roads, which is due to its new-generation, silica-enhanced compound. It also combines outstanding performance in dry weather with stability and resistance to wear [...]
(incl. VAT exkl. Shipping)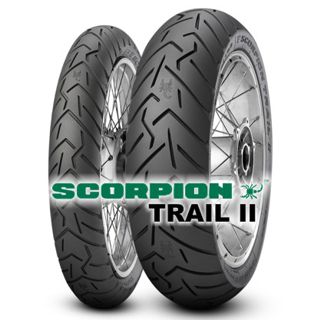 Pirelli Scorpion Trail II - specially designed for the lastest generation adventure touring and enduro street motorcycles. It features key points of excellence; high mileage, consistency of performance for it's entire tyre life and top notch [...]
(incl. VAT exkl. Shipping)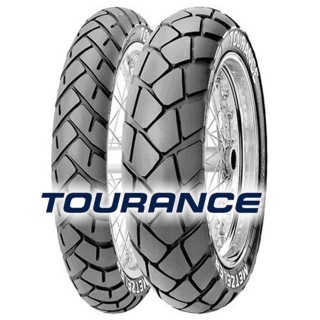 (incl. VAT exkl. Shipping)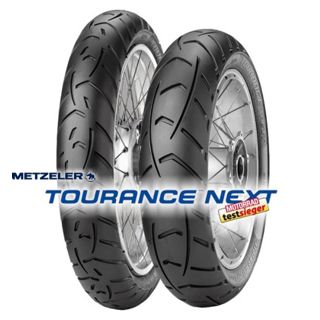 The Tourance NEXT. The Enduro street tyre that dares you to challenge any weather condition and any road The latest generation of Enduro Street tyres, featuring new compounds, profiles, structure and tread pattern for unmatched levels of stability, [...]
100/90 -19 (57V) TOURANCE NEXT
Some of the following pairs are possible, but maybe not explicit recommended by the motorcycle manufacturer for this motorcycle.
It is your own responsibility if you choose one of the following tyre fitting!
(incl. VAT exkl. Shipping)
(incl. VAT exkl. Shipping)
(incl. VAT exkl. Shipping)
(incl. VAT exkl. Shipping)
Some of the best-selling mid-range bikes from manufacturers such as Kawasaki, Suzuki or Honda can now be equipped with the new DUNLOP SportSmart Mk3 (...)
Seven Pirelli motorcycle tyres were selected by some of the most prestigious motorcycle manufacturers as original equipment for their most exciting (...)
Extra-Kick for METZELER: the Sportec M7 RR now available for big Enduros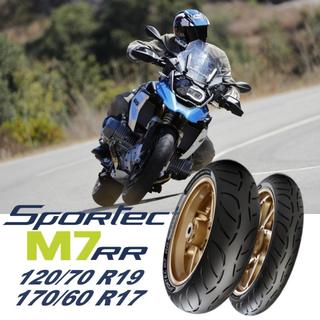 British-based Avon Tyres has extended its Cobra motorcycle tyre range, introducing four new sizes to suit the latest Harley-Davidson Big Twin model (...)